Popular Casino Banking Options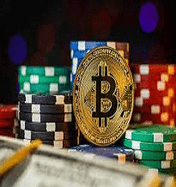 There's a very wide range of payment options available at casinos. We've put together this concise rundown of some of the most popular methods, including their pros and cons.
Cryptocurrency Banking
Bitcoin is the most popular of the cryptocurrencies and is accepted at an increasing number of casinos for banking. Other cryptocurrencies are less widely accepted but with the rising interest in such financial methods they may become available as options at more casinos in the future. Bitcoin is an unusual method and has a big advantage of anonymity, making it highly secure. The downsides include being less widely available than certain other methods, and being more volatile in value than other, more traditional, forms of currency.
PayPal and Neteller E-Wallets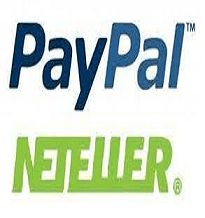 There are many e-wallets accepted at casinos, and two of the most popular are PayPal and Neteller. Both make transactions quickly and are easy to use. As with all e-wallets, they function as intermediary services between the bank and casino, meaning that neither banking not card details need to be shared. Although casinos usually have robust security, this may be comforting to those concerned about sharing such information. However, small fees may apply to transactions.
Debit and Credit Card Banking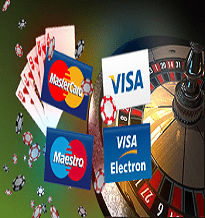 The most commonly held and widely accepted funding methods, debit and credit cards are accepted universally, and are straightforward to use. Some people can feel anxious about sharing their card details with casinos (though it's worth noting reputable sites have good security in place to protect both their customers and their own reputations). Deposits are quick although withdrawals can take a bit longer. It's also worth noting that in Canada both Visa and Mastercard can be used easily enough for putting money into a casino, but you may not be able to cashout winnings using Mastercard. In addition, transferring money to a casino might be considered a cash advance, and if this is the case a fee will be attached.
Bank Wires and eChecks
Bank wires are the method of choice for those shuffling around large sums of money. It's not wise to use this approach for less than significant amounts of cash because the fees involved are excessively high, unless the sum you're moving is large. Processing time is slower than other methods too, often taking a few days, and the bank may need to be informed ahead of time. Given all that, you might wonder why it's the best method for large sums. The answer to that is the high level of security, and the fact that personal details don't need to be shared.
With eChecks, the check enters the internet age. Money can be put into and taken out of accounts quickly, the cash moving directly to and from your bank. No card details need to be shared although other personal data is required, and not all casinos/banks offer this facility.
There are many different methods available to gamblers when it comes to banking, and which one is right for you is entirely subjective. Just be sure to bear in mind how much money you intend to move, and the security, speed, and convenience of each method.