No Deposit Gambling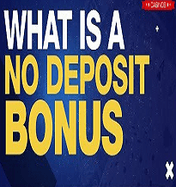 If you're thinking of trying your hand at gambling, no deposit casinos are probably the best way to start. Here's a rundown of the basics to bring you up to speed.
How No Deposit Casinos Work
Something for nothing sounds too good to be true, especially in the world of gambling. And there are some restrictions (see below). However, despite the counter-intuitive nature of them, you really can benefit from bonuses that require no cash at all.
Because gambling can be habit-forming, casinos, both in Canada and overseas, hope to establish a pattern of behaviour - though responsible gambling has luckily been stepped up. On the gambler's side, no deposit bonuses offer a risk-free way of gambling.
There are several common bonus types, often involving free spins or credits which are tied to a specific slots or other game. A similar, but more flexible, promotion is free cash which can be used on a wider variety of games. To activate these bonuses, a code is often required. These can be found via the casino itself or from a review website that collates special offers from a range of sites (saving the prospective gambler quite a bit of time). Register with the casino, sign in, and enter the code in the appropriate section (usually the 'cashier' part of the site). Some bonuses don't need a code and are automatically activated upon signing in/registering.
Another type of free promo is a larger cash sum that comes with a short term time limit. When the time's up, the bonus vanishes, but if you finish ahead you get to keep any winnings. There's also the referral bonus. This comes into play when you refer a friend to a casino, and you receive a small bonus when they sign up (or, sometimes, when they make the first deposit. The specifics vary from one offer to the next).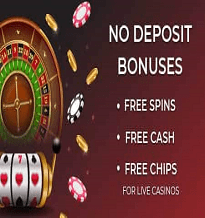 No Deposit Restrictions and Limitations
So far, so good. Free spins, credits, or cash, and all without depositing a dollar. But there's no such thing as a free lunch, and no deposit bonuses do come with their share of restrictions. Practically all such promotions come with a withdrawal cap, an upper limit on the winnings you can withdraw. These can vary but a few hundred dollars is the general area. You can win, but you can't win big.
Perhaps more difficult is the wagering or playthrough requirement. This entails wagering a certain multiple of the bonus (often between 20 and 50 times the value), which can take a little while. It also reduces your chances of finishing ahead and means you can't just sign up and withdraw the bonus money.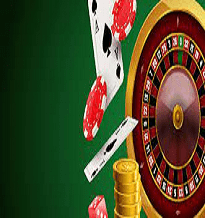 Canada or Overseas?
Players from Canada have domestic and offshore options when it comes to betting. Gambling at either is completely legal, assuming the establishment in question has the appropriate license. Casinos located in Canada pay domestic tax and follow the nation's laws, whereas overseas establishments have a broader range of games and more special offers. The only caveat to bear in mind is to check a given website has the appropriate license but, on the whole, either option is completely fine.
There are plenty of ways for gamblers in Canada to bet without risking their own money. Just be sure to shop around to find the best deal.