Free Canadian Casino Games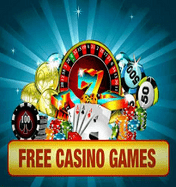 When people think of casinos, they naturally think of gambling for cash. But that's not the only option available. Many casino games have free versions, and there are some good reasons to give them a try.
The Advantages of Free Games
There are plenty of reasons people gamble. The excitement, the social aspect, and, of course, the desire to win money. But if you're playing for no money there are no winnings, so the natural question that arises for some will be: what's the point?
There are a few advantages, however, to free games. When new slots, for example, arrive, you'll be unfamiliar with them. But the awkward learning phase can be done without risking any money if no money's involved. These play just the same as betting versions. This allows you to get to know the rules, how special features work, and whether the graphics and set-up generally is to your liking.
At a more advanced level, strategies can be tested out, and if you're playing with software from a new developer you can see if their offering is your cup of tea. In short, it can be smart to get to know the game before laying down any cash. If you like it, you can start betting. If you don't, you've lost nothing but a little time.
Free Games to Consider
Slots are a big draw in online casinos, and the free versions are no different. A lot of slots offer such versions for players to sample. Amongst these are popular slots including Immortal Romance, Thunderstruck II, and Life of Riches.
Away from slots, there are other casino games that can be tried without wagering. In blackjack, it can be tricky knowing when to stick or twist, or split. Playing without betting allows for experimentation without risk. This applies more generally to cards or dice games with complex vocabulary and outcomes, with craps and roulette being good examples that can be enjoyable but tricky to get to grips with at first.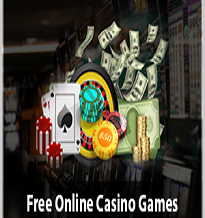 Playing without Betting but for Real
When is a game played without wagering but for money? Sounds like a Chinese riddle, but with no deposit bonuses, gamblers can put down stakes and have a chance of winning cash prizes. And this happens without risking a cent of your own money. No deposit bonuses are given to players by casinos as an incentive for signing up. Free credit, cash, or spins are commonly offered, and players can gamble for cash, using these bonuses. It's worth noting the downsides, which include a ceiling on winnings and a wagering requirement (often 30-40 times the value of the bonus) but it is a way to play without betting your own cash yet having a chance of winning money.
Whether you want to sharpen your strategy with cards or dice, or get to grips with new slots, playing free games can make a lot of sense. That way, when you come to putting down money you're not making a standing start.