How Demo Mode Works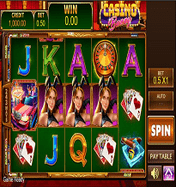 Gamblers are always keen to win cash, but demo mode is a free way of playing games. There are some advantages to playing without risk, however, and this way can help sharpen up your strategy.
What is Demo Mode?
This option is essentially a freeway to play casino games, most notably slots. Typically, every feature of the paid version is available, meaning that the game is functionally identical (with the exception of neither stakes nor payouts being involved). This way of playing is widely available, and can be a good introduction to games from new developers that might differ from those to which you're accustomed.
Why Bother?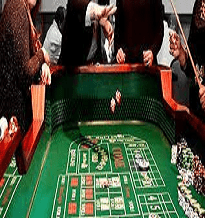 Gamblers, whether playing for bottle top stakes or wodges of cash, tend to want to win money. That's the upside of the risk, after all. Aside from fun for those who just enjoy the games without the chance to win, the free version for serious gamblers does raise the obvious question: why bother?
There are actually some pretty big advantages to playing with demo mode, even if only in the short term. If you've got a slots tournament coming up with an unfamiliar game, practising will let you discover how to skip animations and play more quickly to maximise your chances of finishing ahead. No less useful (with or without a looming tournament) is the fact that identical features with the paid version allows you to learn whether or not a game is for you without risking a penny. Special features in particular can be complex and getting to grips with them when you don't have any money on the line can be more relaxing, and easier on the wallet, than learning how they work with cash and risking a loss.
Moving to a more skilful level, playing without stakes can enable you to test play styles, fiddling with your approach and honing your strategy without needing to worry about finishing ahead. Experimentation, particularly with card games like poker, or complex games such as craps or roulette, comes with no price tag when the game is free. And once you've nailed down the optimal strategy, you can give it a go for cash.
It's also worth pointing out that some people like the idea of gambling, but are less keen on the risking money aspect. Whilst unusual, if you just like the games and don't care about the money, then demo mode is pretty much perfect for you.
Moving on from Demo Mode
Because casinos offer similar product ranges (classics like blackjack, poker, roulette and craps are pretty much universal), you can use the demo mode and then register at a new casino to take advantage of no deposit bonuses. This means you can start off betting for real rewards using essentially free spins/credits/cash (just be aware these bonuses come with wagering requirements and withdrawal caps, so check the details if you go down this road).
Demo mode can be a handy tool for familiarising yourself with new games or improving your style with old ones. It's not a bad idea to sharpen your game for free.